The Power of Stories: A few ideas for home
Story books are a big part of your child's learning at nursery. We would recommend that you share at least one story book with your child every day, however the more the better!
It is important that you share a real book with pages and pictures, for you and your child to look at together. Physically turning the pages, pointing at things on the page, sharing the emotions that the story creates, are vital parts of developing a love of reading and stories. Research shows that children who have a love of books find it easier to learn to read when they start school and the way to instil a love of books in your young child is by regularly reading to them from being a very young. Reading is an essential skill for success in all areas of learning at school and for later in life.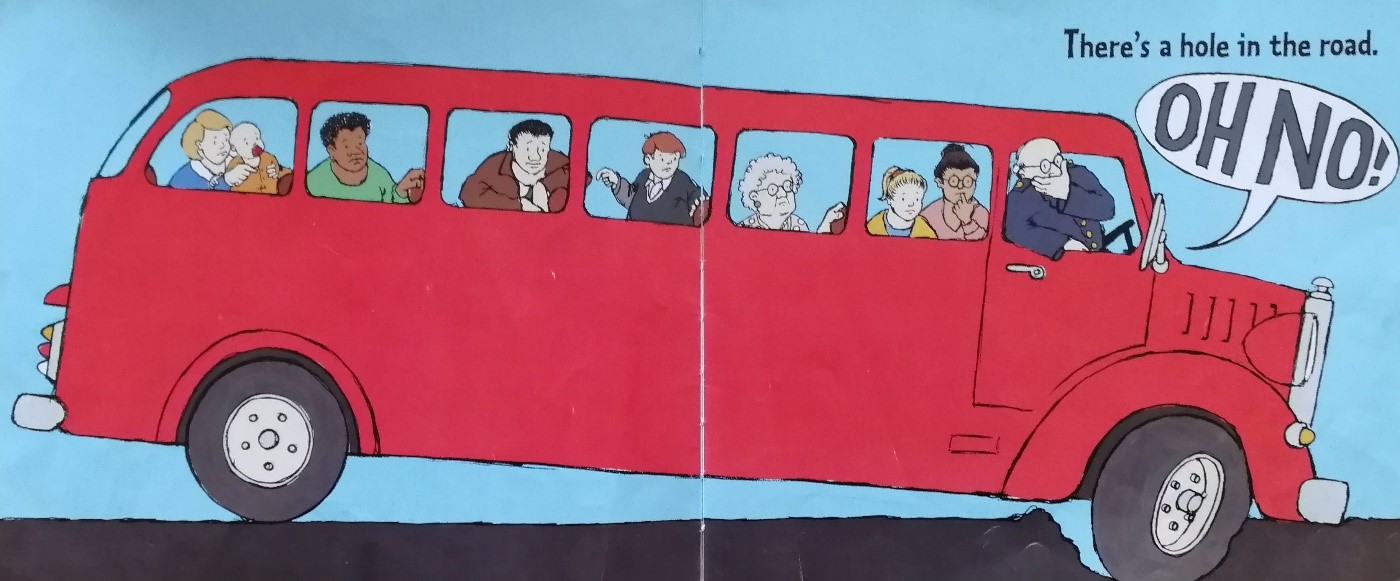 When sharing a book with your child, one of the best things you can do is to take your time; really slow the process down. Rather than rush to read what it says, just spend a few moments looking at the pictures together and wait. Let your child take the lead; listen to their language as they notice things in the pictures. Praise them for noticing and then add your ideas, maybe starting a little to and fro conversation. Stories are a very powerful way to develop your child's vocabulary, speech, understanding and literacy skills.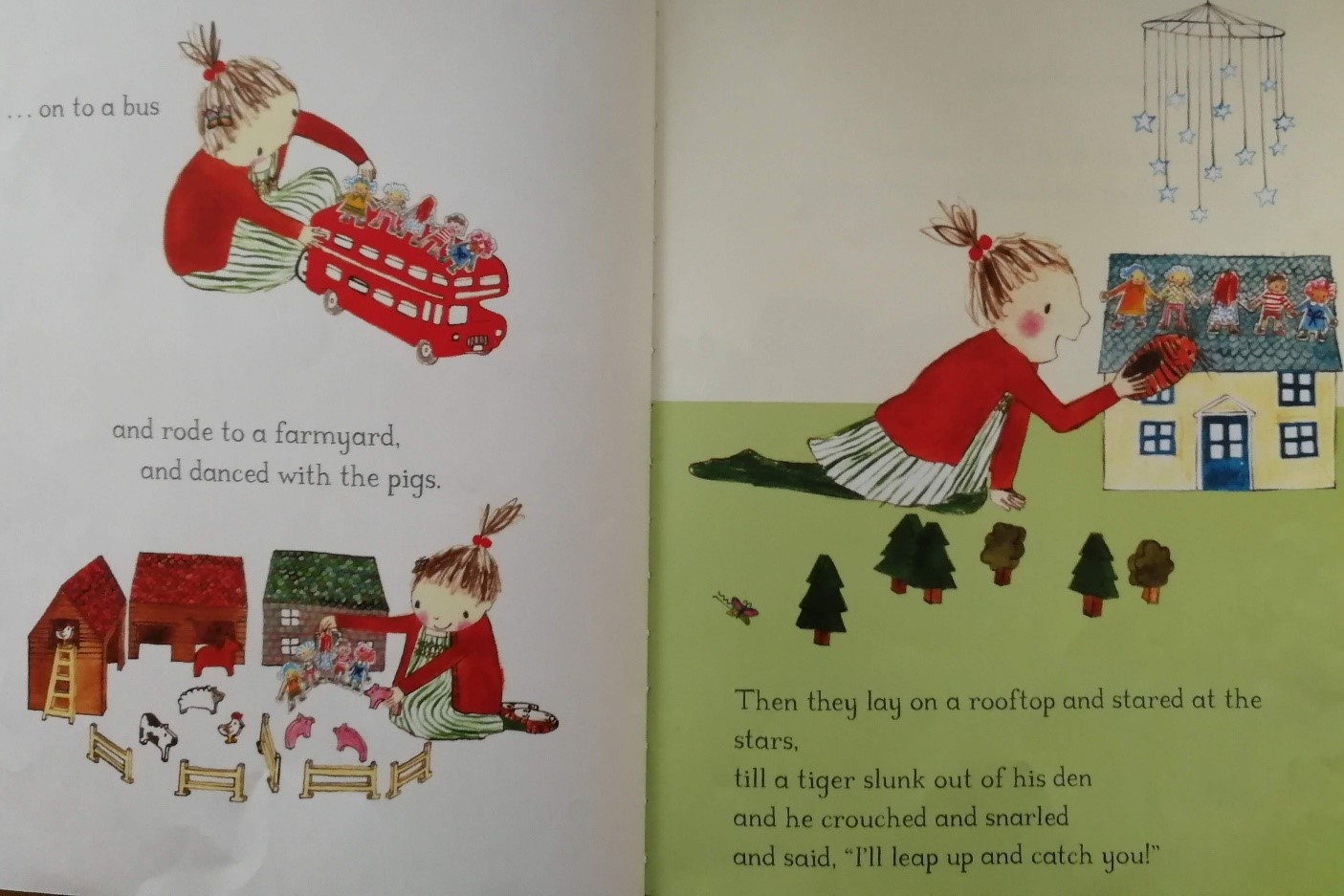 Stories also help your child to develop mathematical understanding, as together you talk about the different things they can see happening in the pictures. For example, in this picture below, from Paper Dolls by Julia Donaldson and Rebecca Cobb, you could talk about the people 'on top of the bus', and 'the stars are shining over the house'.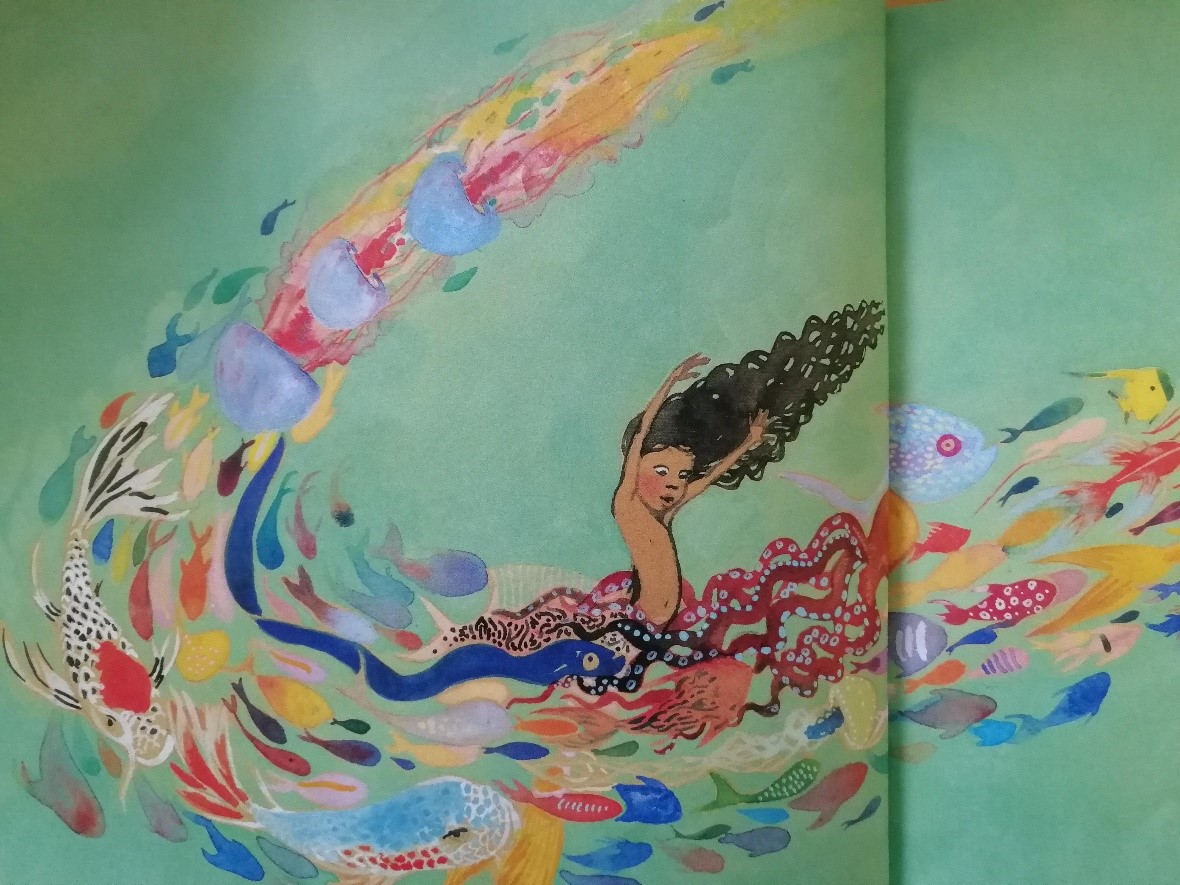 In this illustration from Julian is a Mermaid by Jessica Love, you could talk to your child about how the fish are making a 'curved line' and about the patterns and colours on the fish, maybe discussing which is your favourite.
If your child enjoys a particular story, they will want to hear it again and again. This is great when this happens! It means your child will be able to really remember the ideas, emotions and language from the story, therefore the connections in their developing brain will get stronger. As these connections strengthen, your child will be able to start using all the elements they have learned from the story in their play and in their relationships.
Sharing a story with your child is also a special bonding time for you and them. Your child will feel this, they will see that you have devoted this time just for them. This feeling of love for you and this shared time will significantly support their development in all areas.
Let us know if you need any more support with this. Enjoy these memorable times and feel good about the hugely positive impact sharing stories with your child is having on their learning!
.