Resources and Useful Links
Loose Parts
Children will tinker for hours with obscure objects; a tin of mixed buttons, empty jars and their lids, a pile of pebbles. What each of these items has in common is a lack of restriction. With no prescribed method of play, children can explore, create and imagine. This special and exciting type of play is called 'loose parts play.' Loose parts enable children to undertake their own learning using everyday objects rather than 'toys'.
What makes this play so valuable is that it is impossible to use a loose part in the 'wrong' way. There is no sense of failure for children and as result they can gain a huge sense of personal achievement for reaching the goals of their play through discovery and experimentation.
'Everyone has the ability to be creative' (Simon Nicholson).

So enjoy collecting and creating together and we look forward to seeing
your wonderful creations.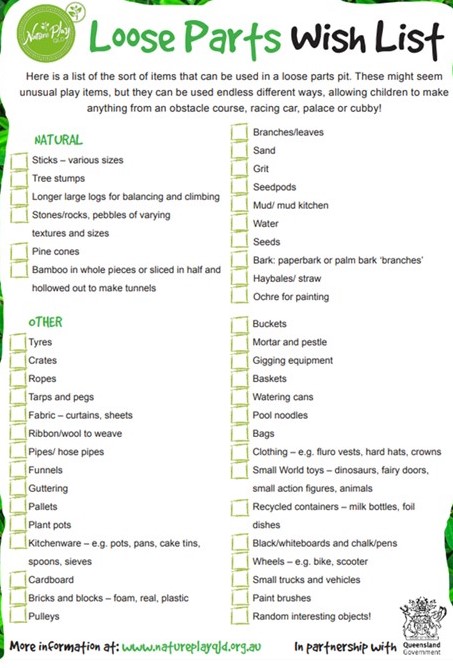 Durham Wildlife Trust
Durham Wildlife Trust is launching a new initiative to keep people entertained during the restrictions in place to cope with the coronavirus.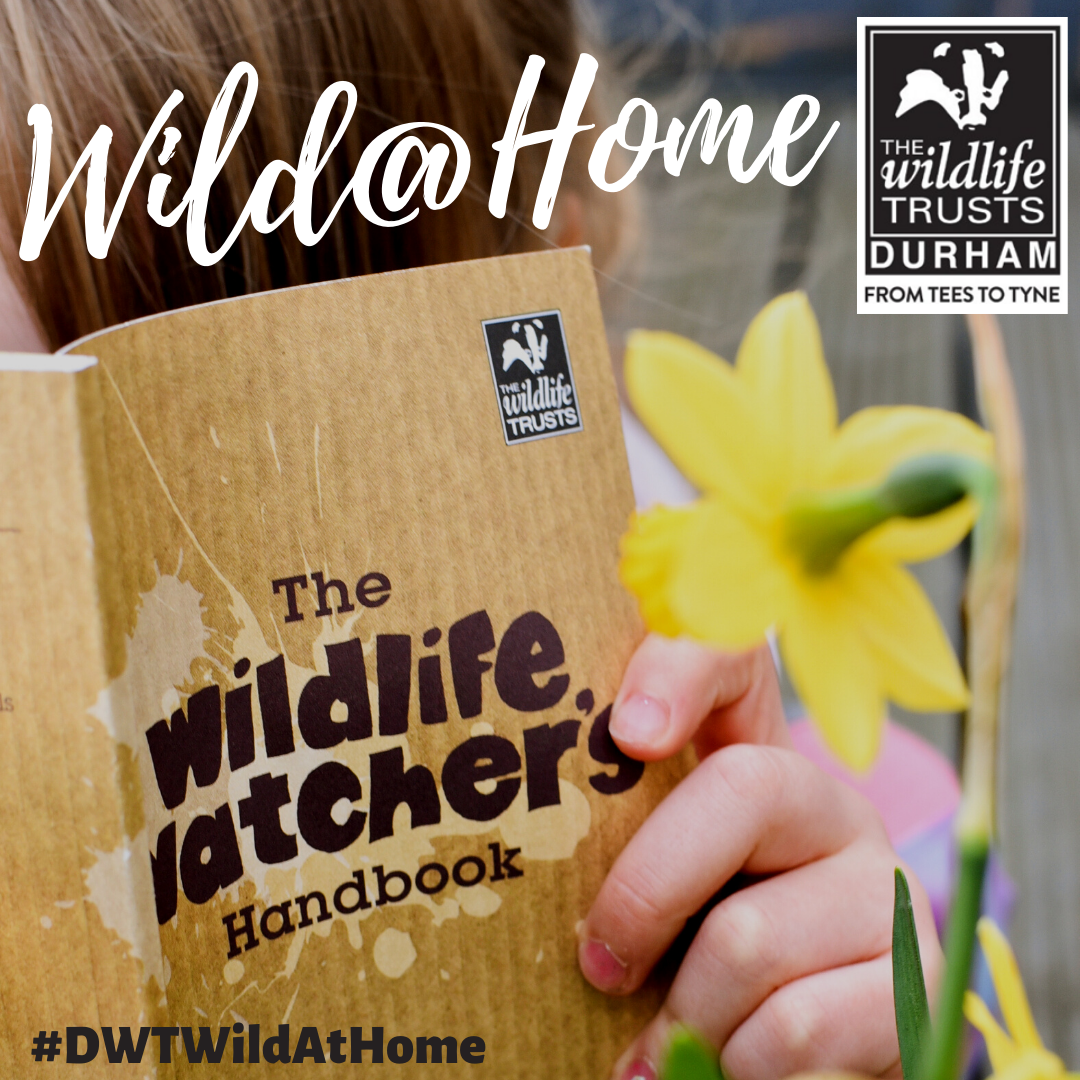 Wild@Home has been designed to help everyone spot plants and creatures in their own gardens, yards or nearby green spaces.
Free resources will be shared every Monday on the Trust's website and topics will include everything from tips on how identify plants and trees bursting into life and spotting garden birds, to how to survey the mini-beasts that are emerging.
Children – and adults – are been encouraged to share the information they gather by completing online surveys.
People taking part can find lots of information to assist with identification at www.durhamwt.com/wildathome and if any help is needed with identification, the Trust's staff are on hand to help via social media and email (mail@durhamwt.co.uk).
Laughter!
A short video explaining the importance of laughter to help reduce anxiety at this time. The sabre toothed tiger is Covid 19 at the moment!
Google Arts
Google arts and culture is a fantastic resource. You could take a virtual tour of dinosaurs in a museum and explore distant places of the world, plus so much more!
Transient Art - Inspired by Andy Goldsworthy
Transient art doesn't involve the use of glue. It is in fact non-permanent and process orientated with no expectations attached. Enjoy the sunshine and take yourself outside try creating some of your own art work using materials you can find. Playing outdoors is a great stress reliever and allows children to connect with nature, to explore, build and create with confidence. We look forward to seeing your creations.
Independent Skills
With time on our hands it is easy to worry about what we are not doing, therefore it has been refreshing to read on social media all the reassuring comments posted by others
. It is 'time' to stop putting pressure upon ourselves to get things done and make the most of the 'time' we have been given. Our children are learning all of the time - through the interactions they have with each other, with adults and their environments.
So take some time to appreciate the simple things in life and learn independent skills that will last a life time such as: getting dressed and undressed; learning how to use the toilet; putting on socks and shoes and taking them off; helping to sort the washing.
Gross Motor Activities

Snow Mouse
Travelling Light children's theatre company have made available their production of Snow Mouse, recorded in Bath earlier this year. It is a production for the under 5s and is just lovely. Enjoy!
SNOW MOUSE from lindsay baker on Vimeo.
Speech and Language Ideas